Introduction to our Business
Resources and metallic materials business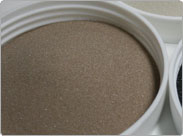 Rasa Corporation imports natural resources as zircon sand. Moreover, Rasa Corporation exports a variety of products made in Japan including High quality Carbon and mini crawler crane, as for example.
Industrial and construction machineries business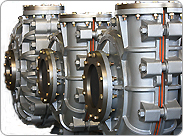 Rasa Corporation handles various machineries including pumps, valves, and automatic pipe cutter, etc. As Rasa Corporation is an independent trading company, no constrain by any manufacturers exists so that we are able to handle machineries manufactured by various manufacturers in both Japan and overseas that suit customer's needs.
Environmental equipments business
Rasa Corporation supplies sophisticated technology in the environmental business field. The system called as RASA system is slag granulation plant and PARA-ECO-recycling system is for melting such harmful substances as heavy metals and dioxins contained in incinerated ashes in an electric resistance furnace.
Industrial Plants and Equipment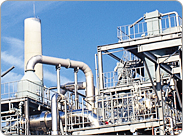 Asahitech provides design, installation and maintenance services for equipment used in oil refineries, petrochemical plants and other production facilities in a broad range of industries.



Chemical business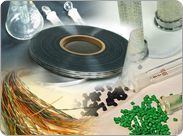 Izumi supplies various kinds of plastic resins and chemical products to the wide areas of applications such as Automobile, Construction materials, Electric and Electronic Equipment Industries. Furthermore, Izumi also manufactures various plastic compounds and master batches including PVC compounds by its own compounding facilities.
Corporate real estate business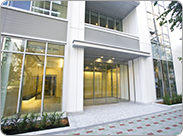 By utilizing the real estate properties within the group, Rasa Corporation secures the earning from the rent of corporate real estate.
Most of the properties are located in Tokyo metropolitan area with good leasing condition and we contribute to the revitalization of area through this leasing business to tenants.